Used Alfa Laval Disc Separator P-605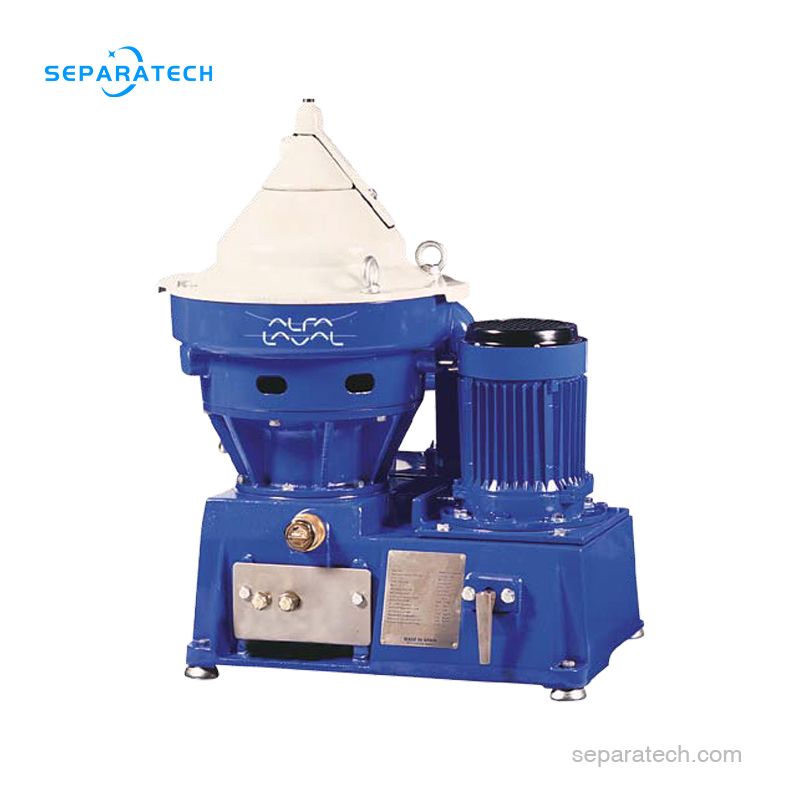 Disc Separator P-605 Application
Disc separator P-605 is based on purifier technology, which means that the oil/water interphase is manually adjusted by means of a gravity disc. Because the separator does not automatically adjust to varying oil density, they are most suitable for economical cleaning of the following:
Lubrication oils
Distillates
Lighter diesel oils
If the oil is well defined and does not vary in density, P-605 can also be manually adjusted to clean heavy fuel oils with densities up to 991 kg/m3 and viscosities up to 700 cSt/50ºC.
Disc separator P-605 disc separator designed for automatic operation at sea and in automated power stations ashore.
Technical specifications
Manufacturing year: 2015
Bowl speed: 9307 rpm
Motor: 2.5 Kw
Electric current frequency: 60 Hz
Feed temperature range: 0–100°C (32–212°F)
Operating principle
The disc separator p-605 bowl is fixed at the top of a spindle, which is supported by bearings and special composite springs. This bowl can be arranged as a purifier or as a clarifier. Both configurations remove sludge, which accumulates at the bowl periphery and is intermittently discharged.
In a purifier configuration, both sludge and water are separated from the oil, which means that water is continuously discharged from the bowl. The EPC 60 controller automatically controls the admission of water for the water seal and the displacement of oil prior to sludge discharge, but a gravity disc is needed to establish the correct interphase position in the separator bowl, i.e. the boundary
between the oil and the water seal. The size of the gravity disc must be matched to the oil's density, viscosity/temperature and feed rate to the separator.
In a clarifier configuration, a clarifier disc is fitted instead of a gravity disc. The water outlet is blocked, which means that the separator's water-handling capacity is limited and that water accumulates like sludge.