USED GEA Westfalia SB 7-01-576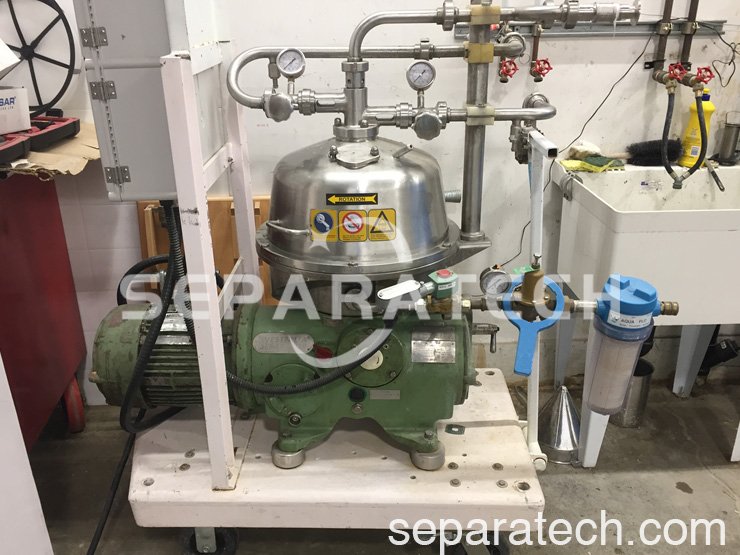 Used GEA Westfalia Separator SB7-01-576
USED GEA Westfalia Separator SB7-01-576
Westfalia SB 7-01-576 Desludger Disc Centrifuge, 316 Stainless steel (product contact areas), maximum bowl speed 9160 rpm, separator design (liquid/liquid/solids separation), light & heavy phase centripetal pump liquid discharge, direct drive configuration, 7.5 hp, 30/460/60/3 XP drive motor. Controlled with an Allen-Bradley MicroLogics 1100 PLC.
311 hours run time since mechanical inspection and maintenance.
Comes complete with tool set and regulating rings.