Used GEA Westfalia Separator CSC20-06-476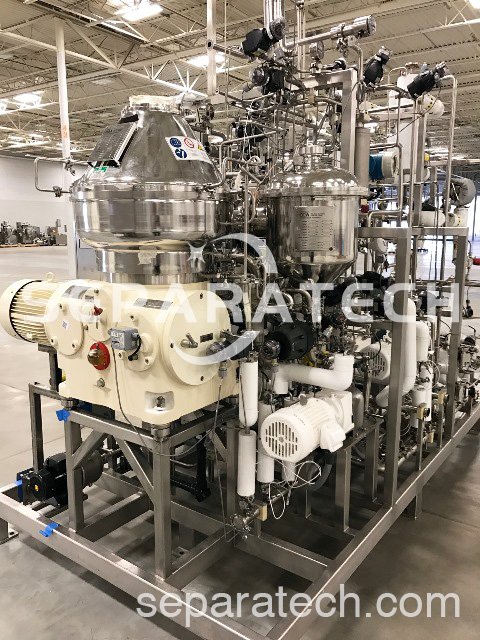 GEA Westfalia Separator CSC20-06-476 has been designed for pharmaceutical biotechnology products and designed in accordance with the prevailing GMP requirements.
The complete clarifier installation is steam sterilizable (SIP up to 2.5 bar ~ 137 °C).
The product is fed into the machine through a closed-line system. A centripetal pump likewise discharges the clarified product. In this design, the separator is equipped with a hydro hermetic product feed. This patented feed system prevents shearing forces from acting on the product when entering the bowl.
Technical parameters:
Bowl speed: 8300 rpm
Motor: 11 Kw
Bowl volume: 8 l
Weight: 2500 Kg