Used Alfa Laval Disc Separator GTPX517TGV-15CG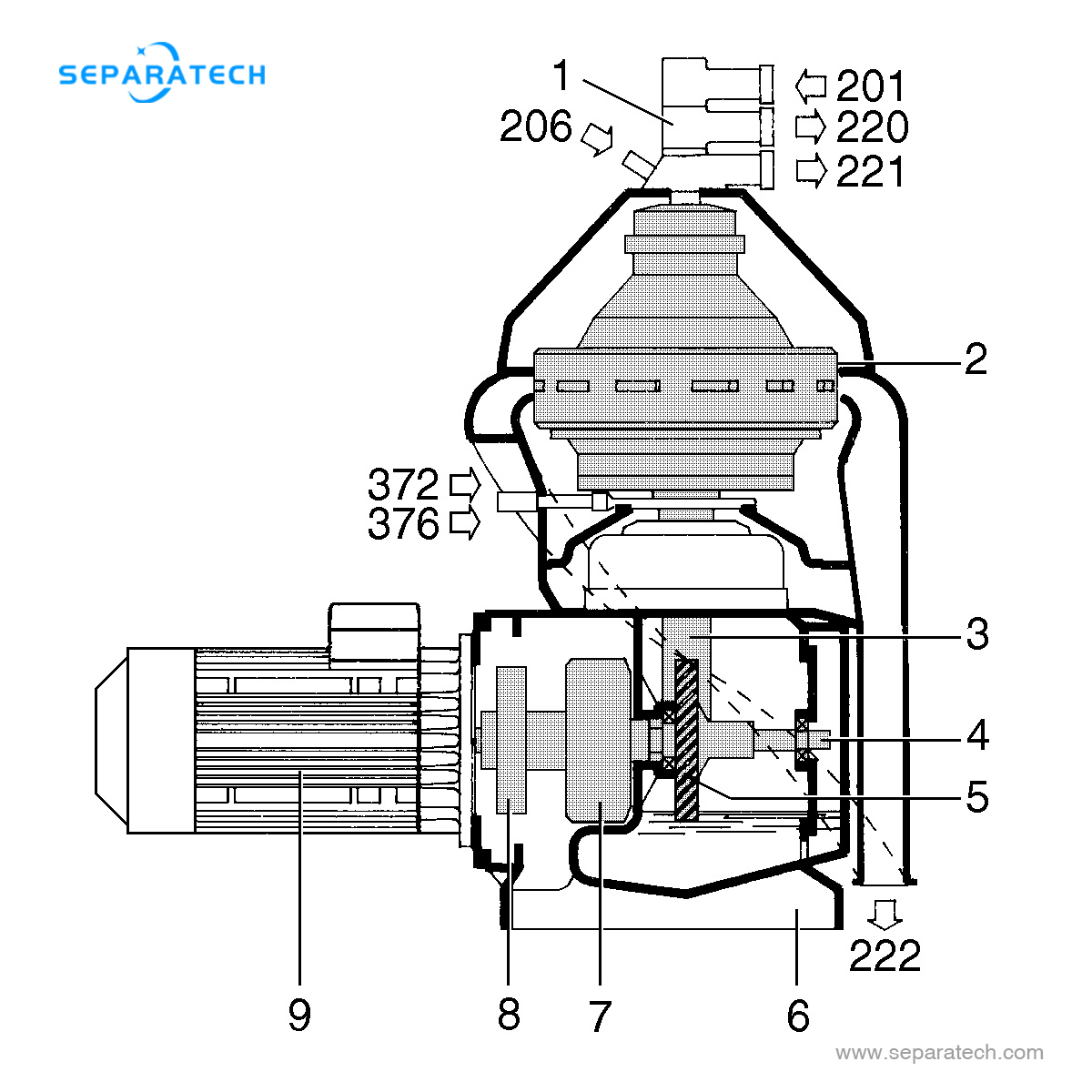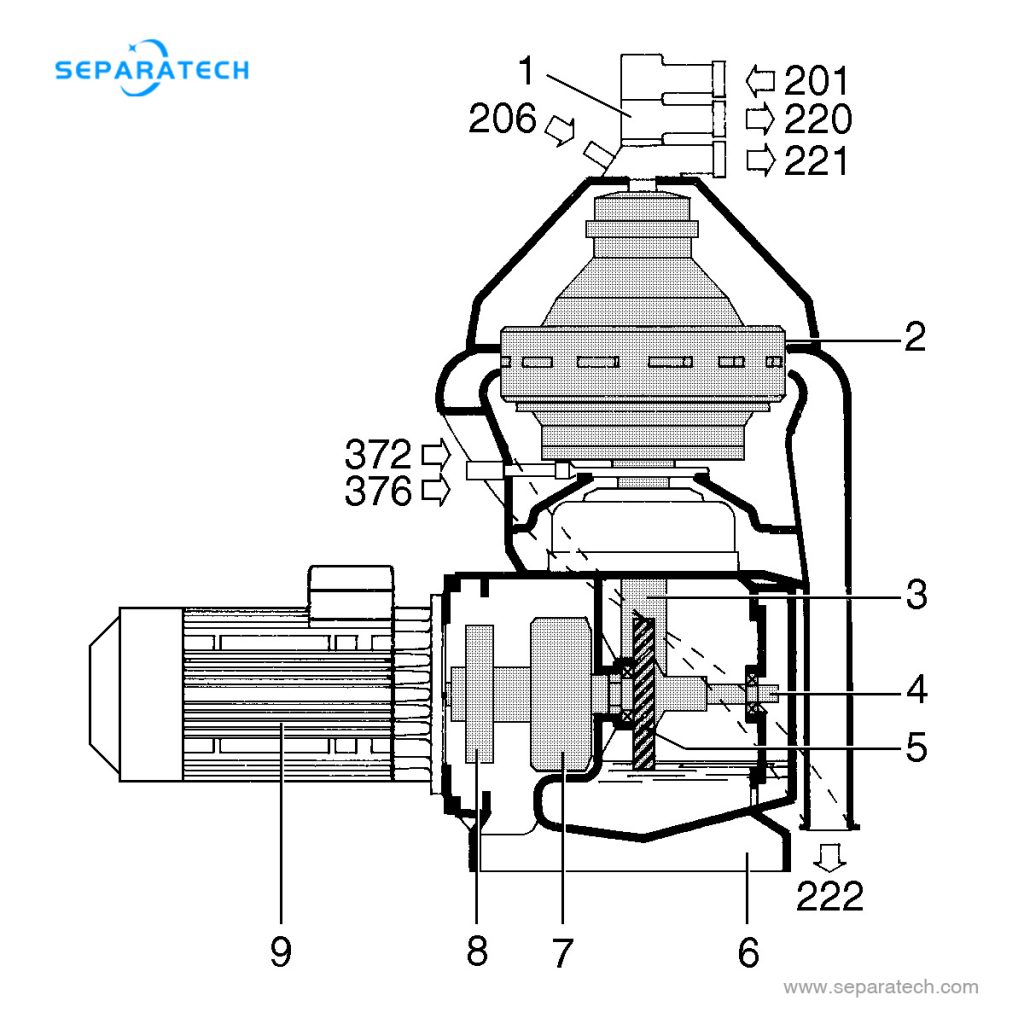 Disc Separator GTPX517TGV-15CG is special designed in 3-phase (fuel oil / water / solids) separation . it mainly used for heavy fuel oil treatment in power plant.
Disc Separator GTPX517TGV-15CG Main structure
1. Inlet and outlet device
2. Bowl
3. Vertical driving device with bowl spindle
4. Horizontal driving device
5. Worm gear
6. Frame feet
7. Friction coupling
8. Elastic coupling
9. Electric motor
201. Dirty oil inlet
206. Displacement/conditioning water inlet
220. Clean oil outlet
221. Water outlet
222. Sludge discharge outlet
372. Bowl opening water inlet
376. Bowl closing and make-up water inlet
Technical specifications of Disc Separator GTPX517TGV-15CG
Manufacturing year: 2004
Hydraulic capacity: 20 m3/h
Bowl speed: 4136 rpm
Motor: 37 Kw
Feed temperature range: 0–100°C (32–212°F)
The separator GTPX517TGV-15CG comprises a processing part and a driving part. It is driven by an electric motor (9).Mechanically, the separator machine frame is composed of a bottom part, a top part and a frame hood. The motor is flanged to the frame as shown in the illustration. The frame feet (6) are vibration damping.The bottom part of the separator contains the horizontal driving device (4), driving shaft with couplings (7, 8), a worm gear (5) and a vertical spindle (3). The bottom part also contains an oil bath for the worm gear, a brake and a revolution counter. The frame top part and the frame hood contain the processing parts of the separator, the inlet, outlets and piping (1). The liquid is cleaned in the separator bowl (2). This is fitted on the upper part of the vertical spindle and rotates at high speed in the space formed by the frame top part and frame hood. The bowl also contains the discharge mechanism which empties the sludge from the bowl.