OEM Conveyor Screw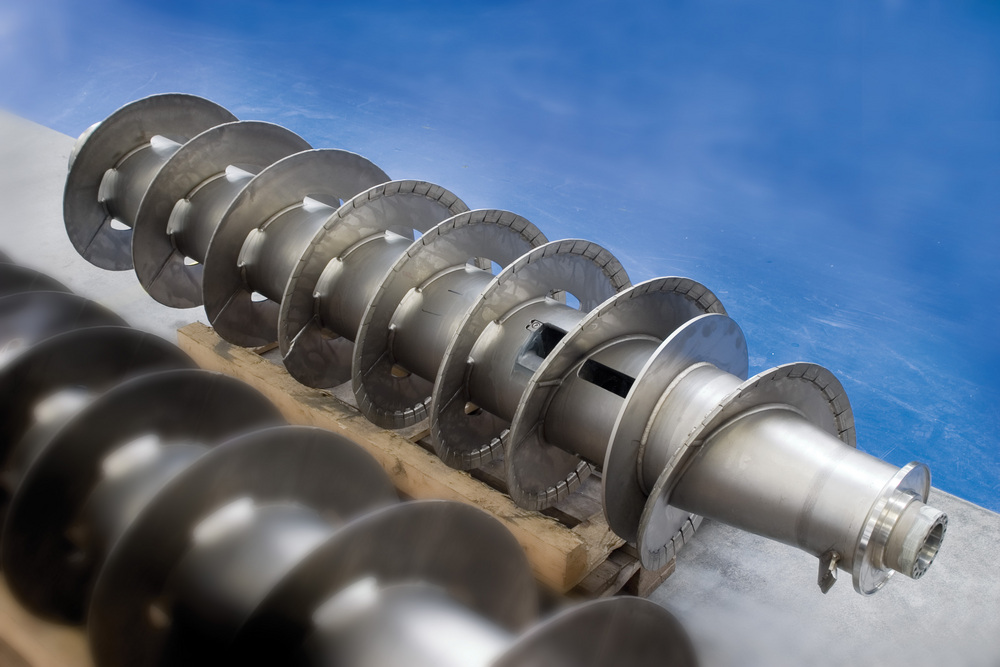 OEM Conveyor Screw of decanter centrifuge
Separatech provides OEM Conveyor Screw, reverse engineer and optimize all decanter centrifuges for any decanter centrifuge brand.
Our experience makes all the difference for accurate and durable conveyor screw of decanter centrifuge manufacturing.
The conveyor screw is in the form of an Archimedean screw. fitting inside the beach and bowl between the two end hubs. with a small clearance of less than 2 mm radially. It has a number of functions. the Conveyor Screw is transporting the settled particles along the cylindrical part of the bowl and up to the end conical part of the bowl. Not only does it convey the solids, after they form a cake. along the cylindrical bowl section and up the beach, it also accepts the feed and accelerates it up to bowl speed.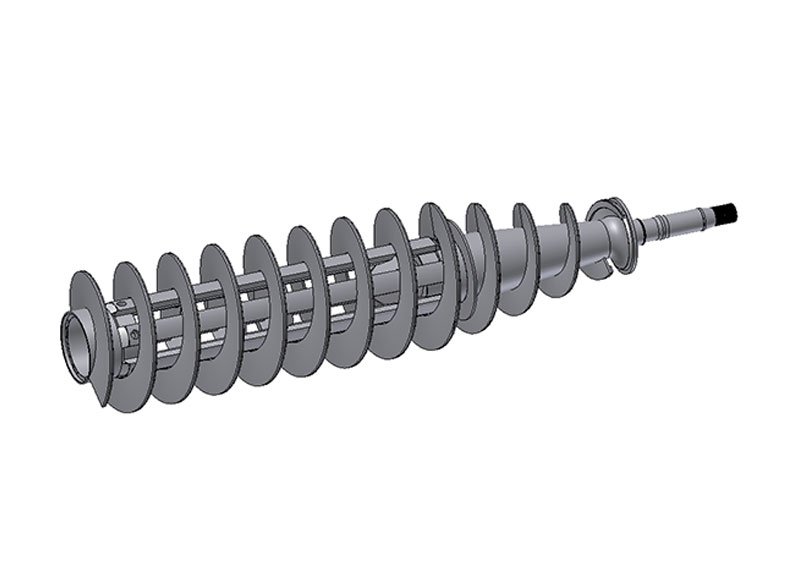 In its simplest form, the conveyor has a cylindrical central hub with a set of flights welded onto it, to form one continuous helix. The conveyor screw bearings and associated seals are housed in both ends of its central hub. Somewhere in between the bearings will be a chamber called the feed zone, sealed and isolated from both bearings.
The conveyor flights are normally protected against wear by means of an abrasion resistant material such as stellite, wear resistant alloys or sintered tungsten carbide tiles.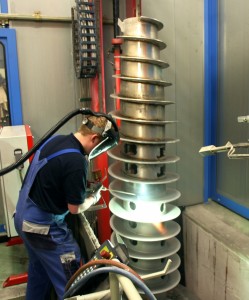 ln some applications, where the solid particles are too fine to separate on their own, it is necessary to use a flocculating aid. The flocculant can be added upstream of the decanter centrifuge, but there are many circumstances where, for best efficiency. it is admitted in the bowl. On these occasions there will be an extra chamber, the "floe zone", built into the hub of the conveyor. Where necessary this floc chamber can he used as a rinse chamber instead, to admit rinse liquor onto the scrolling cake.