Multi bag filter housing is for high-volume applications demanding frequent filter bag change-outs. Multi Bag Filter Housing support up to 24 baskets and are available in a range of styles to suit your individual needs. When ordered as a filter, the unit is fitted with perforated stainless steel baskets designed to hold disposable or cleanable filter bags. To serve as a strainer, the unit can be ordered with your choice of perforated stainless steel or mesh-lined baskets. All models have a standard pressure rating of 150 psi and can be supplied with an ASME code stamp if required.
Options & Features of Multi Bag Filter Housing
Multiple housing styles available (standard, quick access, low profile, hinged lid)
Permanently piped housings are opened without tools and without disturbing the piping
Machined cover gasket groove provides positive O-ring sealing
– Carbon steel, 304 or 316 stainless steel construction housings
– Large-area, 30 inch deep, heavy-duty, 9/64 inch perforated baskets
– Easy to clean
– Low pressure drop
– Four cover seal materials: Buna N, Ethylene Propylene, Fluoroelastomer¨, and PTFE¨
– Flanged connections for 2 through 12 inch pipe
– Vent, drain and gage connections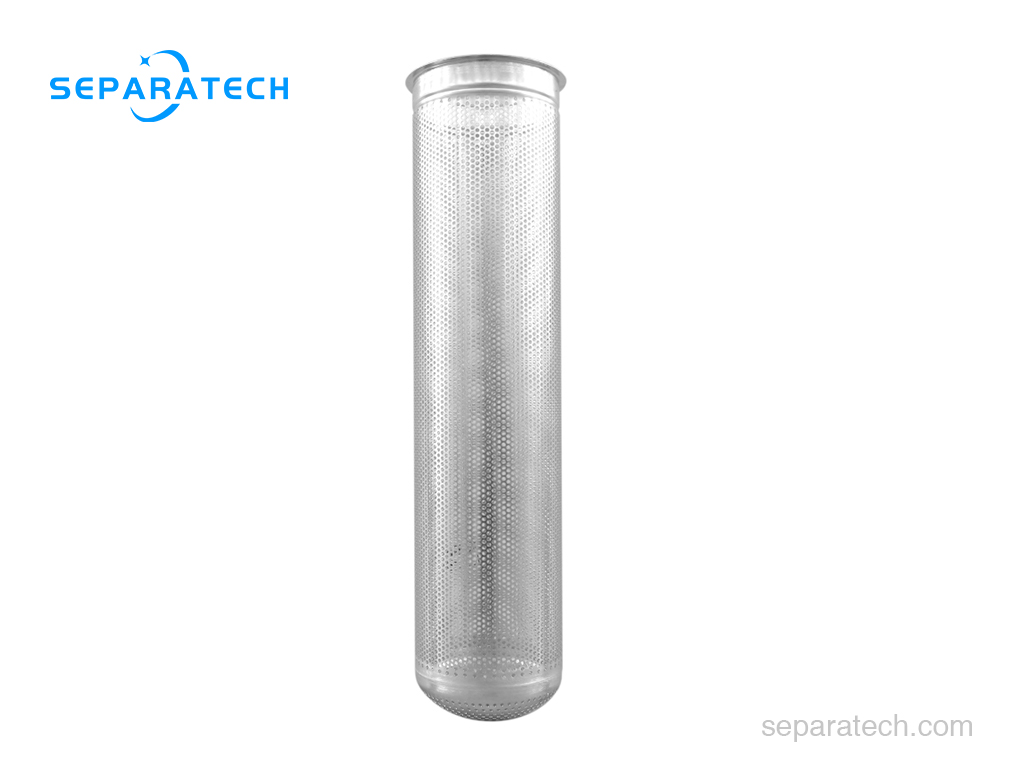 Filtration principle of Multi Bag Filter Housing
The main element of the bag filter systems is the filter bag.
The filter bag is typically made of textiles like needle-felt, melt-blown or woven materials of mono- or multi-filament fibers. Metal strainer baskets may also be used. The filter bag is inserted into a restrainer basket. This basket supports the bag and holds up to the pressures applied with increasing differential pressures. The restrainer basket is seated in position inside the housing between the incoming unfiltered liquid (inlet side) and the clean filtrate (outlet side). The filter bag is held in place by a bag hold-down device.
The dirty liquid flows through the filter material where dirt is trapped. The fact that particles are collected and retained inside the filter bag is one of the significant characteristics of the bag filter system. These filtration systems are simple, secure and operator-friendly.
Applications of Multi Bag Filter Housing
Automotive
Filtration of pre-treatment bath, filtration of e-coat, top coat and clear coat, primer, paint ring line filters, parts cleaning fluids, drawing compounds, lubricants, metal working fluids and pump intake filters.
Chemical
Catalyst recovery, removal of pipe scale, polishing of aqueous process fluids, alkalis, acids and solvents, filtration of emulsions and dispersions, gel removal from resins. Activated carbon or catalyst removal in the fine chemicals industry is a typical example of a demanding application in chemical processing. SEPARATECH filter bags meet the requirements for high-efficiency, yet also offer long service life and reliability.
Electronics
Wafer and chip processing, electronic etching baths, photochemical polishing, and highpurity water filtration and pre-filtration of various membrane filtration processes to improve their cost-effectiveness. SEPARATECH filter bags demonstrate the required purity, efficiency and consistent performance.
Food and beverage
Filtration of wine, spirits and beer, removal of particles from edible oils, removal of carbon black from cellulose, slime removal in gelatin, liquid sugar, thick juice, corn syrup polishing, starch processing, milk processing and soft drinks. Many SEPARATECH filter bags conform to FDA and EC food processing standards and can meet the unique and varied demands of these applications.
Metal working
Filtration of hydraulic oil, pre-treatment system filtration, precious metal recovery, metal working fluids and drawing compounds. Parts cleaning machines use our filter bags for minimizing residual dirt on parts.
Paint and lacquer
Removal of agglomerates, removal of paint coagulates, solvent filtration, removal of storage contaminants, filling lines, paint mixing lines and monomer purification.
Petrochemicals
Filtration of lube oils, fuel additives, enhanced oil recovery, filtration of amine solutions, filtration of glycol fluids, gas purification processes, distillation and cracking processes, amine washers, off-shore filter stations, oil drilling and injection fluids.
Pharmaceutical
Recovery of expensive active ingredients, catalyst recovery, active carbon purification and removal, filtration of gelatin, hormones, vitamin extracts, polishing of herbal mixtures, protein removal from plasma, filtration of saline solutions
Resins, plastics, inks and coatings
Oil and polymer filtration, dispersions, polymerization batches, resins for can coatings, plastics compounding, printing ink, plastics processing, paper coatings, high-purity ink-jet fluid filtration.
Water treatment
Well water filtration, water treatment plants, silt removal, pipe scale removal, sand and algae removal from sea water, ion exchange resin recovery, calcium deposit removal, filtration of chemicals used for water treatment, dust removal from cooling tower installations.
Main parameters of Multi Bag Filter Housing